"The most difficult part of birth is the first year afterwards. It is the year of travail - when the soul of a woman must birth the mother inside her. The emotional labor pains of becoming a mother are far greater than the physical pangs of birth; these are the growing surges of your heart as it pushes out selfishness and fear and makes room for sacrifice and love. It is a private and silent birth of the soul, but it is no less holy then the event of childbirth, perhaps it is even more sacred." - Joy Kusek LCCE


You're invited to view my passion...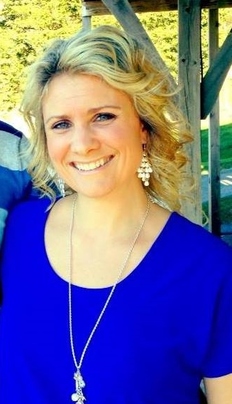 I invite you
to sit back, get comfortable, and visit every page. Look through all the beautiful pictures that I have taken over the years. Feel free to contact me if you have any questions regarding the bountiful services that I can offer you! As a pregnant & laboring woman, you will receive uninterrupted physical & emotional support. I will strive to help you fulfill your ideal birth plan. You will feel secure in your birth process with me, and I will help you make informed choices & decisions regarding your birth. The utmost respect will be granted to you and your partner, not only throughout the pregnancy, but throughout the labor & delivery as well.
A little bit about... ME!
It is my belief,
(and I am passionate about it!!), that there is one thing everyone must experience in their lifetime. That is: the birth of a baby, in all its raw form and emotion. I believe it is one of the most humbling, reverent experiences and should not be missed. I will never take for granted the honor of being asked to attend a birth. It's a gift, and an honor, for me to be allowed into your lives at such an intimate time. I work part time at a local hospital teaching childbirth classes to expectant couples. But I spend most of my days working from home, with my family. I have four beautiful children of my own and a wonderful, loving, supportive, husband! I have over a decade of experience in birth and I am constantly striving and education myself to always learn more! I am located in Ellington, Connecticut. Please go to my FAQ page to check out my availability on my calendar. I update it regularly.
Whether this is your first birth
or your fifth birth, we all have options. We all have the right to have a better birth experience. We have the choices to help us make our ideal birth happen. Many times I wish that I myself had, had a Doula! Not just because I am one, but because I truly know the value of having one! Sometimes the birth won't always work out the way you plan, sometimes it falls short in our own minds. But in the end, they will be your births. They will become your journey and your story to tell. That, in itself, will be special . . .
Make it count!
Join my Facebook group for the latest news & findings on Pregnancy & childbirth!
https://www.facebook.com/groups/18925679595/
Shannon Kent CBE, CLD

Aviva College Childbirth Educator ACCE
ALACE Certified Labor Doula
DONA Trained Labor Doula
---